Who is PhotoKing Safaris & what makes you different?
PhotoKing Safaris (PKS) is for people who have a love of the wilderness and nature. Some of our clients who have a keen interest in photography may been on a previous safari but were overall dissatisfied with the experience because they shared the vehicle with others and felt they were hurried to move along without fulfilling their creative objectives. Maybe this was because they were in a camp supplied vehicle with other guests who weren't as interested in photography as they were…
Over the last 10 years, PKS has built trusted relationships with various independent driver/guides in East Africa. They are especially knowledgeable about wildlife photography/guiding and operate outside the standard camp supplied vehicles, therefore the wildlife and photographic based guiding is more specialised. As we are not tied into any particular camp this means our driver guides can basically go anywhere we want to photograph. This along with our suggestions for camps & lodges are based on true experience of actually staying there as a guest in the past, therefore we know what to expect.
How long are the Phototrips & Gamedrives?
We recommend a minimum of 12 nights on photographic safari – Traditional operators normally scheduled a morning and afternoon game drive… With PKS, we can leave at first light in our quest to shoot incredible wildlife images and return after last light if that's what you want. For the entire duration of your trip, our pledge is simple… Be in the moment, give you great experiences and get the wildlife shots you want!
With PKS you can spend 5 minutes in a location or 5 hours. You will never be hurried along. We'll sit there all day in the same spot waiting for that epic shot if that's what you would like to do.
How many people in the group?
With PKS, our guided trips are personalised with just 2 people confirming a booking that with see that trip go ahead (max 4 people in total and our preference is for those 4 to know each other prior to arriving in Africa). Wildlife photographer, Mark Fitzsimmons will be there with you in the same vehicle offering as little or as much assistance as you want. For the Arctic, a minimum of 5 people (the others don't need to need to be known to you) is required to confirm a group booking.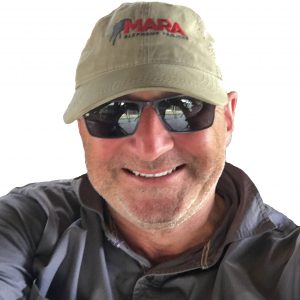 What experience do you have?
Owner of PKS, Mark Fitzsimmons has been a professional photographer his entire adult life. His work shown here, speaks for itself! He has travelled extensively and photographed on all seven continents on earth including both polar regions. He is also a commercial helicopter pilot, an adventurer and successful business person in his own right.
The company strengths are not just with Mark though, it's the people that help put your trip together and that are directly involved. For instance, we organise all of the accomodation through trusted partner This is Africa who are a licensed travel agent with over 40 years experience. In Africa, the drivers are personally known to Mark and also have a keen interest in photography and adventure.
Where are you based?
PhotoKing Safaris Pty Ltd is an Australian registered company. Our clients are mostly from the US, UK, Australia & Europe.
Which Countries in Africa do you recommend?
Owner of PKS, Mark Fitzsimmons has photographed throughout southern & eastern Africa including Namibia, South Africa, Botswana, Zambia, Rwanda, Tanzania, Uganda & Kenya. For the ultimate wilderness & nature experience with the best wildlife & diverse photography opportunities, Mark considers the Serengeti in Tanzania to be the best with the Maasai Mara a very close second.
What are the accomodation standards like?
With PKS we operate Gold, Silver, Bronze tiered accomodation standards. This means that we can book you a Gold standard property… for instance, Entara Olmara Camp in the Eastern Serengeti or the Elewana Pioneer Camp in the Central Serengeti for part of the trip and a Silver or Bronze for the remainder. As the guiding & vehicle fees are completely seperate we can tailor a trip to meet your budget.
How do I book?
First thing is to start a conversation with us so we can understand your objectives. Once we know a rough plan and your budget, we will put a suggested itinerary to you.